Salesian Mission 2022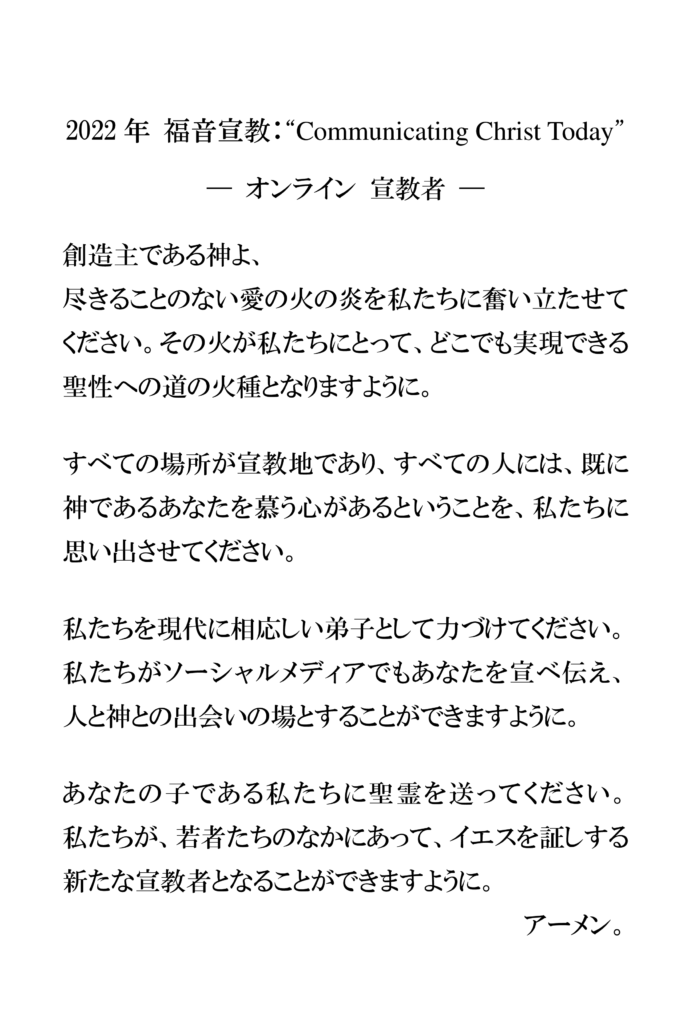 SMD 2022 Prayer 
O God, creative Father, awaken in us the fire of love that burns but is not consumed. May that fire be for each of us the universal call to holiness that could be realised everywhere. 
Remind us that everywhere is a mission land and that in every person there is already a desire for You. Make us courageous disciples incarnated in our time, capable of proclaiming You also in the social media so that the web may also become a place of encounter with You. 
Send your Spirit upon us, your children, so that, as agents of the new evangelisation, we may trigger the initial proclamation of Jesus 
among the young people today. Amen.